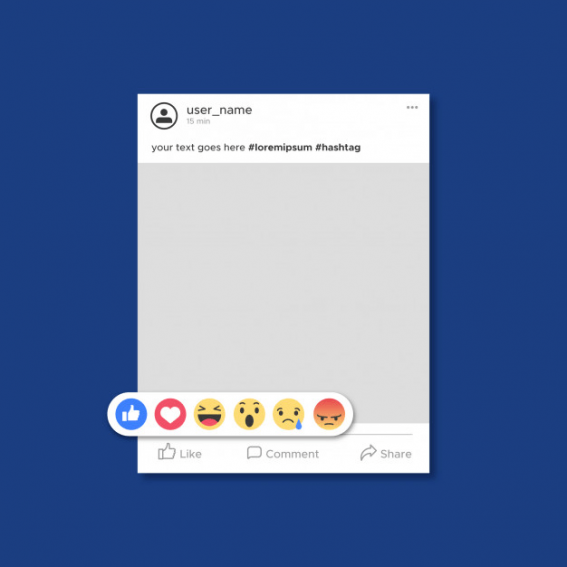 5 Ways to Create a Perfect Facebook Post to Get Maximum Engagement.
You post to your Facebook page, hoping you've hit upon something that works.
How great would it be known that the post you just published had the best chance of maximizing clicks, likes, and comments?
Also read: The Top 5 Advantages of Facebook Marketing for Your Business
Facebook posts especially—given the dramatic dip in reach—can feel like a mystery. How do you create the perfect Facebook post? Does the perfect Facebook post even exist?
The Anatomy of a Perfect Facebook Post
A perfect Facebook post:
is a link
is brief—40 characters or fewer, if you can swing it
gets published at non-peak times
follows other posts on a regular schedule
timely and newsworthy
---
Let's get into a bit more detail about each perfect ingredient.
1. Link post get more conversion
Link posts that use the built-in Facebook link format receive twice as many clicks compared to links typed into a photo update.
The data comes from Facebook itself, which performed studies on the number of clicks for different post types.
Their findings suggest that link format trumps photos and their guidelines point to a post type—status, photo, link, video—that fits the story.
Also read: 4 Tips to Create a High Profit Making Facebook Ad Campaign.
When sharing content on Facebook, the choice is often between sharing as a link and sharing as a photo. It would seem the best results will come from links.
So what does a link post look like compared to a photo post?
Link posts take advantage of meta tags from the webpage, including information on the page's title, description, and photos.
When you paste a link into the update box on your Facebook page, Facebook will pull this information in automatically and place it in a link format.
Also read: Charity Starts From Facebook, Here Are The 4 Simple Reasons Why?!
Here's an example of link post:
To share a link, copy and paste the URL into the composer window.
After a second or two, Facebook will display the link's meta information—title, description, and photo.
Also read: The Best Guide on How To Promote an Event on Facebook.
Once this happens, you can delete the URL out of the composer window and type in your own catchy intro.
2. Keep the post short as little 40 characters if at all possible
Posts at this length tend to receive a higher rate and comment rate—in other words, more engagement.
A  study found that 40 characters or fewer receive the most engagement on average.
Other studies have confirmed the "shorter is better" maxim. BlitzLocal studied 11,000 Facebook pages and found that engagement increased as posts got shorter.
3. Post at non-peak hours
The thought process goes like this: You compete with hundreds of thousands of posts to be seen in the Facebook News Feeds of your fans.
If you post your updates when few others are posting, your updates stand a better chance of making it through.
Also read: How to Use Facebook Live Smartly for Business.
Best time to post will be on Saturdays and Sundays and post after regular work hours.
In order to land a spot on a user's Facebook News Feed, try shifting your scheduling strategy from posting during the most popular times in the workweek to the most effective times.
4. Be consistent in posting
Let's assume you have an audience that is passionate about your page. Let's also assume that you are publishing good content.
What's the key third ingredient? Consistency.
The successful pages in this study posted at least once a day, creating an expectation among its fans of consistent, quality content.
Also read: 5 Free and Easy Ways to Make Money Using Facebook.
There are several ways of staying on schedule with your Facebook posts; set up a content calendar. Then start filling your queue with quality content.
5. Post stories that include a newsworthy element
This last point might not apply to some brands whose content and industry don't lend itself well to timeliness but if there's ever a way to slip in a newsworthy angle to your Facebook post, do so.
Facebook's latest tweaks to its News Feed algorithm give a slight boost to timely, trending topics.
The page you are connected to is only interesting at a specific moment, for example when you are both watching the same sports game, or talking about the season premiere of a popular TV show.
Here are the Do's and Don'ts of Facebook Marketing.
Facebook is making this update in two ways:
Factoring in trending topics
Looking at when people like or comment on a post
The first element is related to Facebook's "trending" section of the site, which identifies topics and conversations that are popular among users.
The second element factors in the rate at which users are liking or commenting on a post.
Facebook currently looks at a total number of likes and comments as a factor in whether or not to display a post in the News Feed.
Here are the 5 Guaranteed Ways to Get More Followers on Facebook!
With this latest update, another consideration will be when those likes and comments occur.
What does your perfect Facebook post look like?
Hopefully, these best practices have given you some ideas on what to test with your Facebook marketing strategy.
Do you get more engagement when you share an optimized link or a photo?
What is your perfect Facebook character count?
Can you get more reach by posting at night and on the weekends?
I'd love to hear how these tests go for you and if you've found perfect practices for your Facebook page already. Please do share in the comments!
For more interesting article do like, follow and share my blog!